These are the latest new from us:
November 2021
We leveraged Moodle, an Open Source learning management system, to build an interactive platform to deliver a series of courses across a range of topics.
The courses are available both in English and Spanish and organised by categories.
You can visit the e-Learning platform at: https://learn.smt-acc.com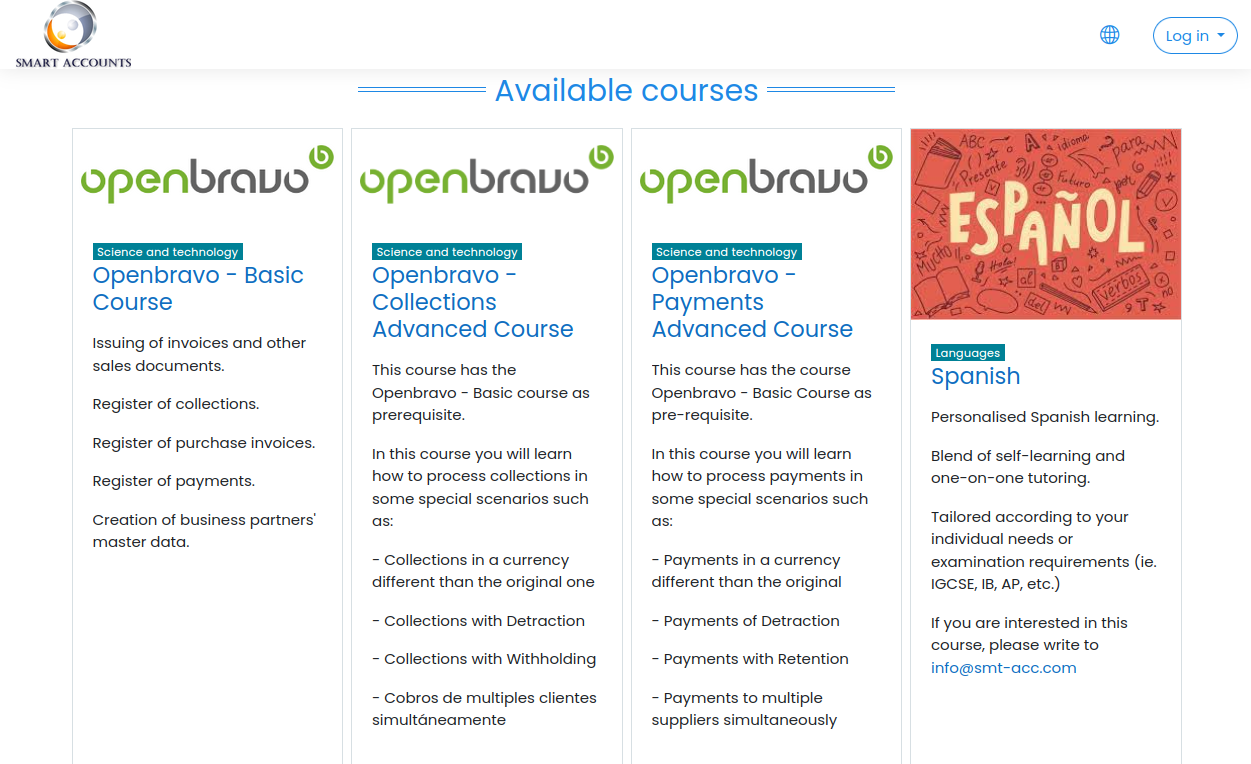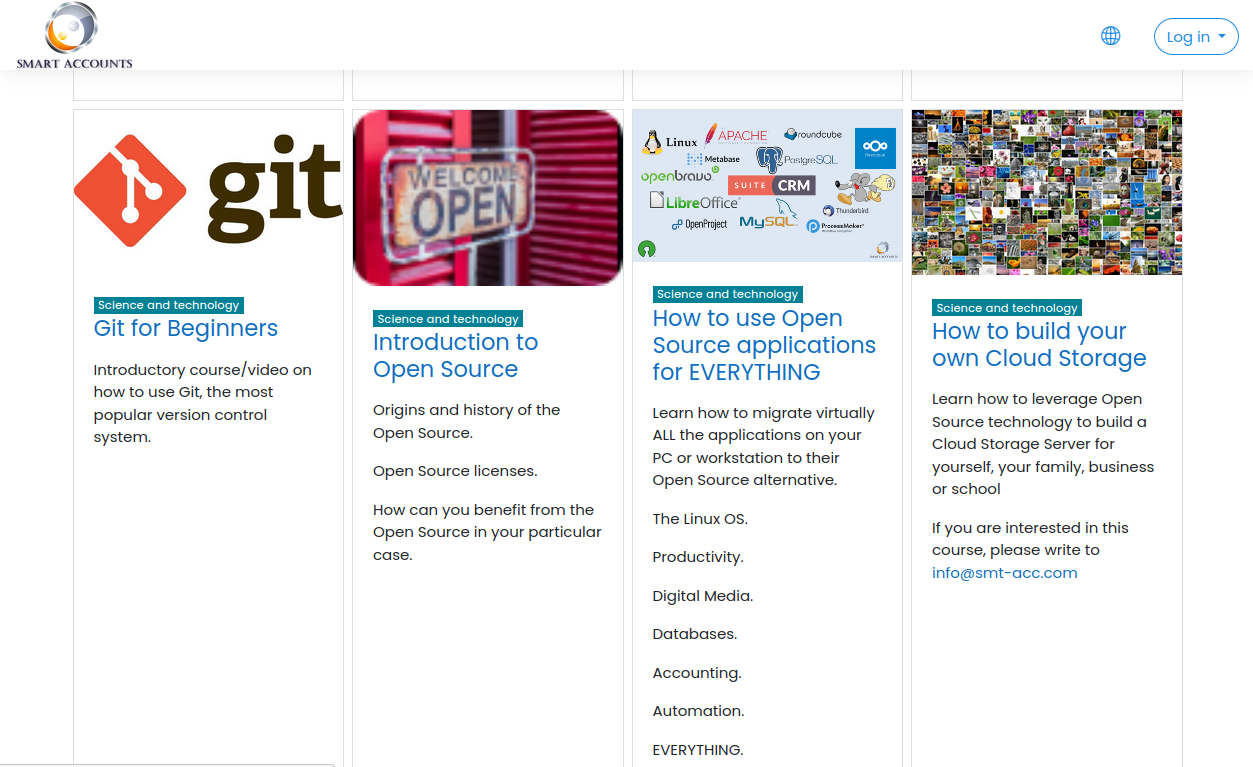 March 2020
Watch the recorded version of the webcast "Introduction to Open Source":
October 2017
Smart Accounts opens its doors in Singapore to encourage business owners to take back the control of their processes and promote the adoption of Open Source solutions for their basic technology applications.
First few clients are already lined up and we are confident that their success stories will soon attract many more to enjoy the same benefits.